Award of the bdla Mecklenburg-Vorpommern 2018 to graduate Robert Freimuth
UI-Optionen:

Sponsorenfeld

Anzeige Text im Grid:

Nein
This year's prize of the bdla regional group Mecklenburg-Western Pomerania for the best final thesis in landscape architecture courses was awarded to Robert Freimuth at Neubrandenburg University of Applied Sciences on Wednesday.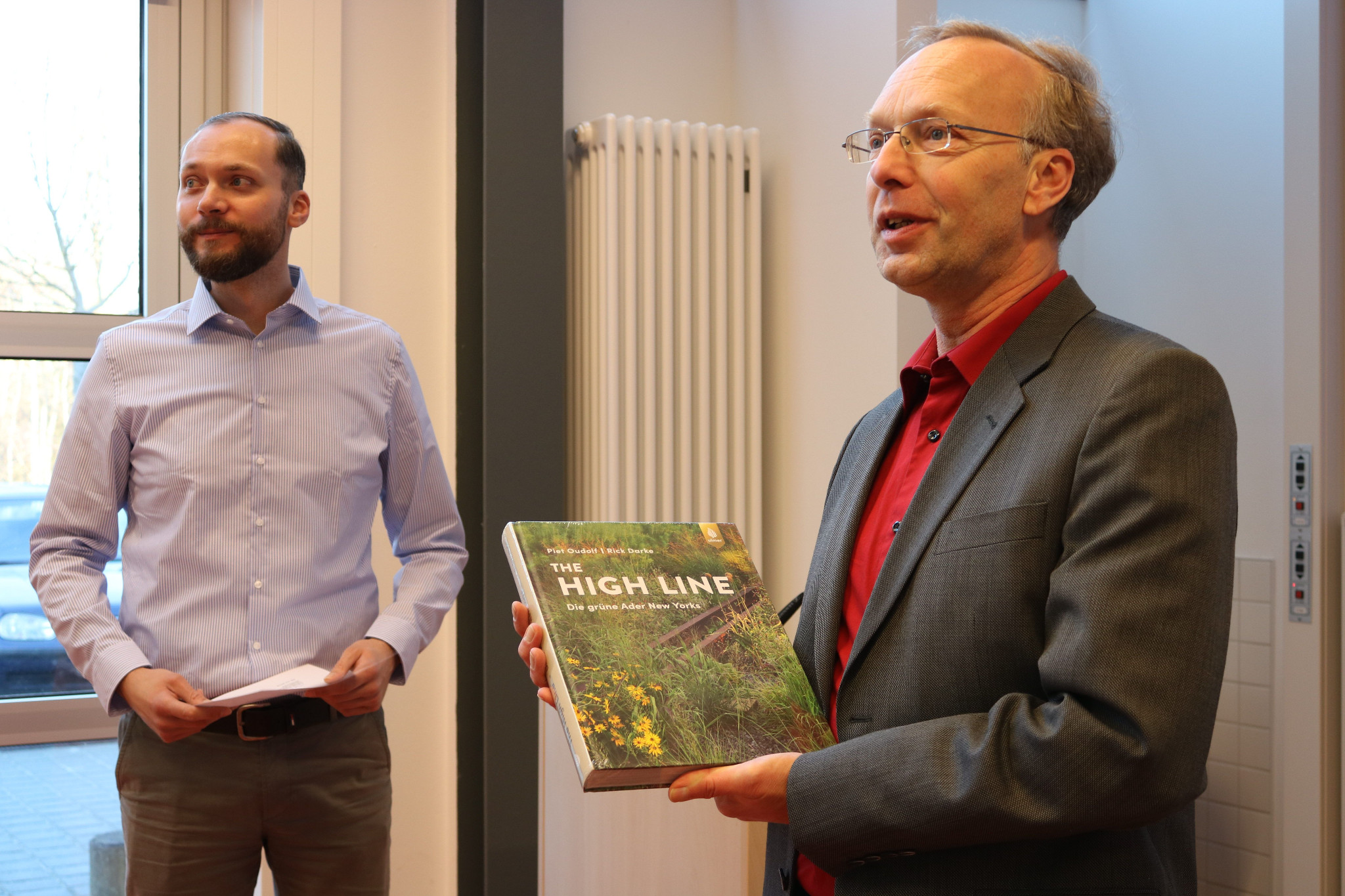 The chairwoman of bdla Mecklenburg-Vorpommern, Carola Morgenstern, congratulated personally and spoke about the "great cooperation with the university". The award winner presented a short version of his master's thesis in front of students as well as professors before accepting the award from the treasurer of bdla Mecklenburg-Vorpommern, Enno Meier-Schomburg. He convinced the jury with a great deal of professional competence on the topic "Westport 21 in Wismar - open space planning in the old wooden harbour under the special structural engineering requirements".
As a thank you for his special engagement in the course of studies Enno Meier-Schomburg surprised the student Gerhard Tokarski with a bdla book award.
Latitude:

0

Longitude:

0
---
Landscape Architecture
Announcements
Association