Bavarian Landscape Architecture Award 2022 for Prinz Eugen Park in Munich
UI-Optionen:

Sponsorenfeld

Anzeige Text im Grid:

Nein
bdla Bavaria awards one first prize and five awards
The competition for the second Bavarian Landscape Architecture Award has been decided.
In the presence of numerous colleagues and guests from politics, administration and the planning and construction industry, the Association of German Landscape Architects (bdla) in Bavaria announced and honored the winners at the award ceremony in Munich on Friday, November 11, 2022.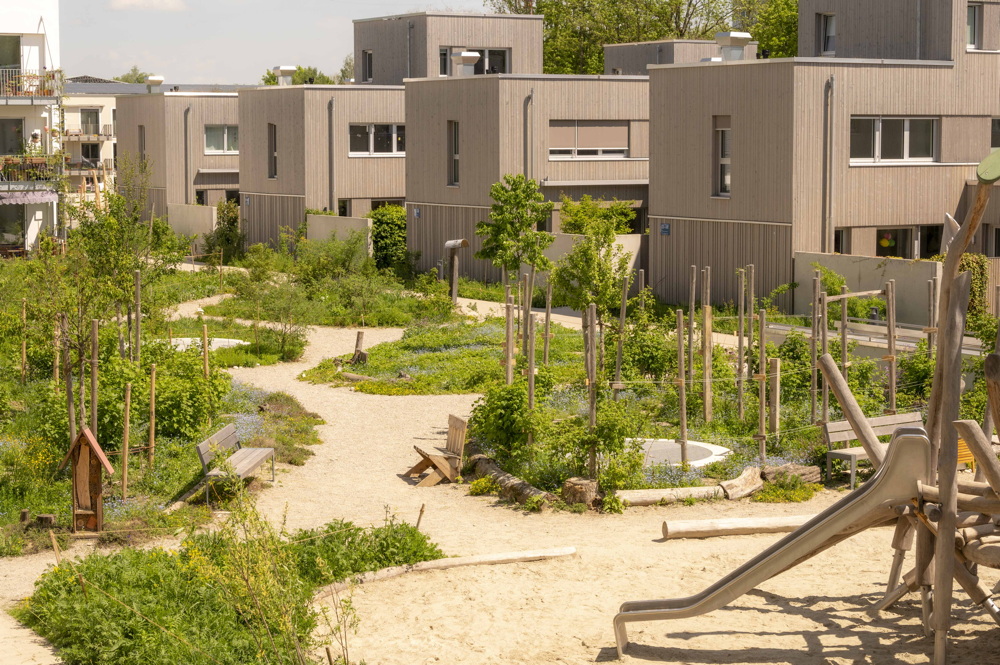 The competition was organized by the Association of German Landscape Architects (bdla) Bavaria in cooperation with the Bavarian Chamber of Architects and the Association of Garden, Landscape and Sports Ground Construction Bavaria.
From 32 national submissions an international jury of experts made a preselection, on which the members of the bdla Bavaria decided in an online voting.
A first prize (main prize) as well as the winners in the five competition categories (awards) were selected.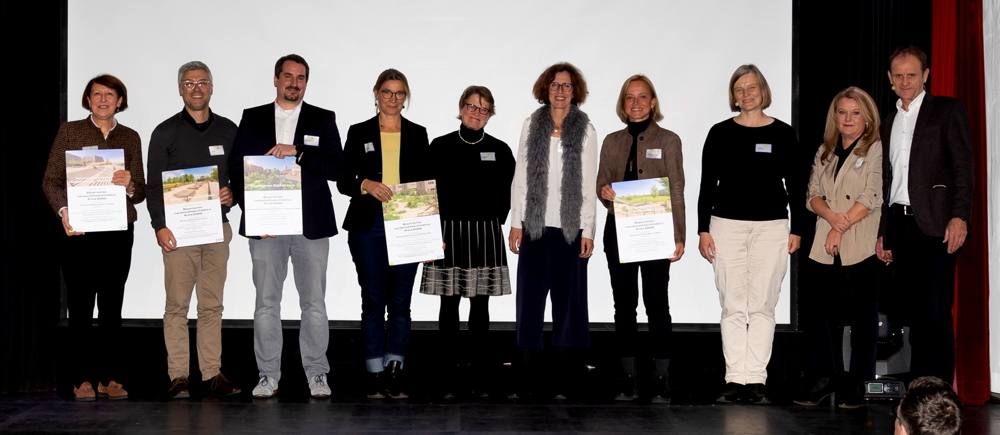 © Stephan Rescher


First prize went to the Prinz-Eugen-Park project in Munich (plan authors: liebald aufermann landschaftsarchitekten undamp; stadtplaner bdla, Munich).
Awards were given to the following projects:
Category Blue and Green Infrastructure: Wörnitz River Outdoor Pool in Oettingen i. Bay. Plan author: Storch Landschaftsarchitektur (Dresden)
Category Experimental Landscape Architecture and Building in Detail: Container Collective in Munich. Plan author: Jühling undamp; Köppel Landschaftsarchitekten GmbH (Munich).
Category Tourism, Leisure, Play and Sport: Landscape Park Paul-Gerhardt-Allee in Munich. Plan author: lohrer.hochrein landschaftsarchitekten und stadtplaner gmbh (Munich)
Category urbanity, existing buildings, city and place: Flood protection Regensburg - Donaumarkt. Plan author: Marlene Heichele Wolfgang Weinzierl Landschaftsarchitekten GmbH (Ingolstadt)
Category Building Greening and Biodiversity: Prinz-Eugen-Park in Munich. Plan author: liebald aufermann landscape architects andamp; urban planners bdla (Munich).
All information about the award and the work of the winners can be found on the award website.
Latitude:

0

Longitude:

0
---
Landscape Architecture
Announcements
Association